…to raise awareness and financial support for CRC's vision
to establish a permanent presence and
to enhance our ministry in New England and beyond…
Something exciting is happening in New England.
The gospel is entering in, transforming lives and transforming communities.
Opportunities abound for the gospel to flourish.
This is why Christ Redeemer Church is launching a ministry expansion initiative:
Flourish New England!
Read the whole story…
---
Back in the fall of 2000, we began Christ Redeemer not only because we love and want to serve our community, but also because we knew that from this Ivy League community we could impact the entire world. And that is exactly what God has done. In the past eighteen years we have seen God send out over 600 people to every corner of the globe. All the while, He has been growing a vibrant and missional church of over 300 people right here in Hanover. We are impacting this community, our friends and our neighbors, and seeing lives transformed.
Christ Redeemer has always striven to be a church not for itself but for others: for God, our neighbors and the world. Our Ivy League community and our church multiplication initiatives make us well positioned to see the gospel go to all people. Developing a permanent facility in the heart of this community will only strengthen our ability to fulfill this vision.
The Upper Valley Community: Greater Hanover-Lebanon, NH & Norwich-Hartford, VT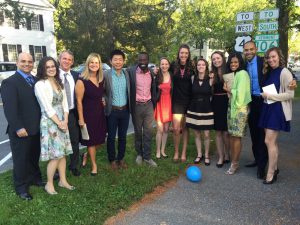 Most basically, CRC is a church for our community (what we locals call the "Upper Valley"). We exist in this community because we love and enjoy our friends and neighbors; we desire to serve them and to see the joy of Christ flourish among them.  As members of this community we too benefit from the spiritual nourishment and challenge that CRC provides. We ourselves share in the stories of lives transformed, marriages restored and spiritual eyes opened. The power of the gospel unleashes us to love and serve our neighbors, multiplying the blessing to countless others.
But this blessing is not confined to our community . . .
Due to the global influence of our community, our sheer presence here spreads the gospel all over the world. Moreover, because the Upper Valley is the socio-economic center of Northern New England, we are well positioned to see this impact multiplied throughout all of New Hampshire and Vermont.
Dartmouth College and Medical Center
Dartmouth College and Dartmouth-Hitchcock Medical Center are world-renowned and our presence in the context of these organizations has provided a natural way for the blessing of the gospel to spread to every corner of the globe.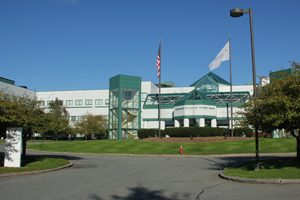 For example, since 2000 CRC has trained and mentored over 30 Dartmouth College Interns and impacted numerous others. Through our work with the Waterman Institute and other teaching, training and mentoring initiatives, we have extended our reach to countless multitudes. Our philosophy of involvement in these institutions is one of participation and affirmation. We believe the gospel informs, enlivens and redeems every area of study and vocation. Christ Redeemer's planned new facility—just one mile from Dartmouth College and Dartmouth-Hitchcock Medical Center—will work to deepen this engagement.
Training and Sending
Christ Redeemer Church is not just a church for itself but a church for other churches—something we believe the Bible says every church should strive to be. Churches are supposed to help and plant other churches. To this end, we have clarified our training and sending vision to these four elements (The 4 Rs): reproducing new and revitalizing dead or dying congregations, resourcing existing churches and providing residency training to future pastors. More about what this looks like today can be found here.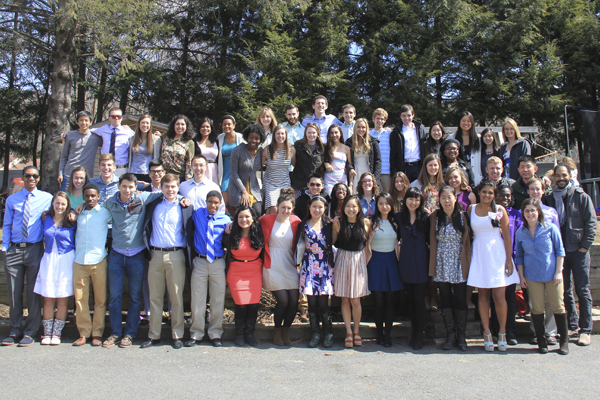 By the grace of God, CRC has become a vibrant and missional church in one of the most influential, yet gospel-parched communities in the entire United States.  We're impacting one of the most prestigious universities in the entire world, training and sending out people to every corner of the globe.  Through our residency and resourcing programs, we're revitalizing and planting churches all throughout New England.
Amazingly, we've been doing all this without a facility. Literally, CRC has been a "church out of a box." Packing and unpacking a trailer every Sunday, moving in and out of a public high school facility! But now the time has finally come to take this to a new level by establishing a permanent presence in the very heart of the northern New England.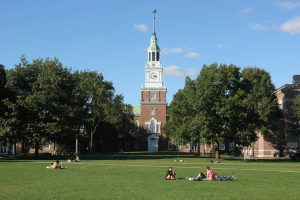 Recently, we purchased a nine-acre piece of property just a mile from Dartmouth College campus and Dartmouth-Hitchcock Medical Center. Developing this land will provide a home that will function as a "hub church" (a church for other churches), a worship and training facility with housing for more pastoral residents and interns, to influence not only Hanover and New England, but also the ends of the earth.
We long to see the gospel flourish now and for many generations to come.  For all of these reasons, we're asking you to partner with us in prayer and in financial support.  The Flourish ministry expansion initiative will support financial needs associated with all elements of this vision. Would you consider giving to make this dream a reality?